Products
Some of the most important factors in building a new home is one that is designed for you and that is safe, warm, comfortable and saves energy.
Marlin Custom Builders has taken that to a new level by adding ICF products to their building process that allow you energy savings, stability, safety and beauty. This means your home will be more comfortable because indoor temperatures will not fluctuate nearly as much as homes built using traditional types of materials.
Building with ICF products you can achieve a home that is:
50% more

efficient



will reduce greenhouse gas emissions

with rate up to 4 times the fire rating required

8 times strong than a traditionally built home

faster to build

quieter

We know you need to start with a strong dependable foundation that is why we choose to use insulated concrete forms and performance wall systems. Marlin Custom Builders is dedicatrd to build a higher standard home with your family in mind. Find our more about our products.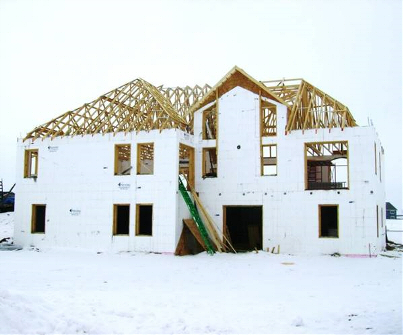 CELBLOX Performance Wall Systems are manufactured by CELLOX, LLC which is a family-owned company located in Reedsburg, Wisconsin. CELLOX has been in existence since 1961. CELLOX is a diversified EPS molder with three basic product lines all of which include EPS molding and injection molding. EPS based products are manufactured for the construction industry, the protective packaging industry and for the business and consumer markets with products for retail channels such as craft stores. This diversity underlies CELLOX's financial strength and stability in that it is not dependent on one line of business or one end use market.

CELLOX has been manufacturing insulating concrete forms since the early 1990's. It began in the business as a contract manufacturer for the Eco-Bloc line of ICF's distributing them across the Midwest. When Eco-Bloc was acquired by a competitive manufacturer, CELLOX decided to create its own differentiated line of ICF's naming them CELBLOX.

Whether you live in the cooler North or warmer South, are building a large or a small home, are constructing your entire home or just your basement with Logix ICFs, with LOGIX you are upgrading to a high-performance family home that works better, lives better and lasts better.

Homeowners will typically use their LOGIX XtraComfort Basement as a natural extension of their living space and often regard their basement as "the most comfortable part of their home". (Unlike many other homeowners who often barely tolerate their damper, cooler and less comfortable "traditional" basement spaces.)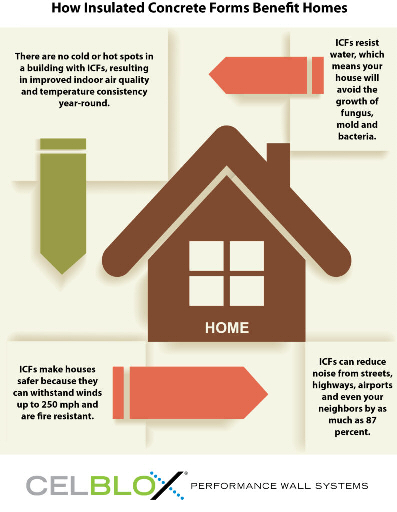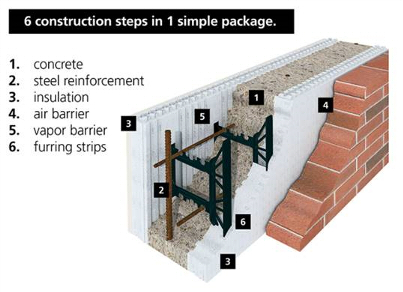 Built Faster: 6 steps in 1 means you'll finish your home sooner.
Safety in strength and fire ratings
Vapor barrier keeps pests, molds and mildew out
Quiet and comfortable home, makes you a happy home owner!